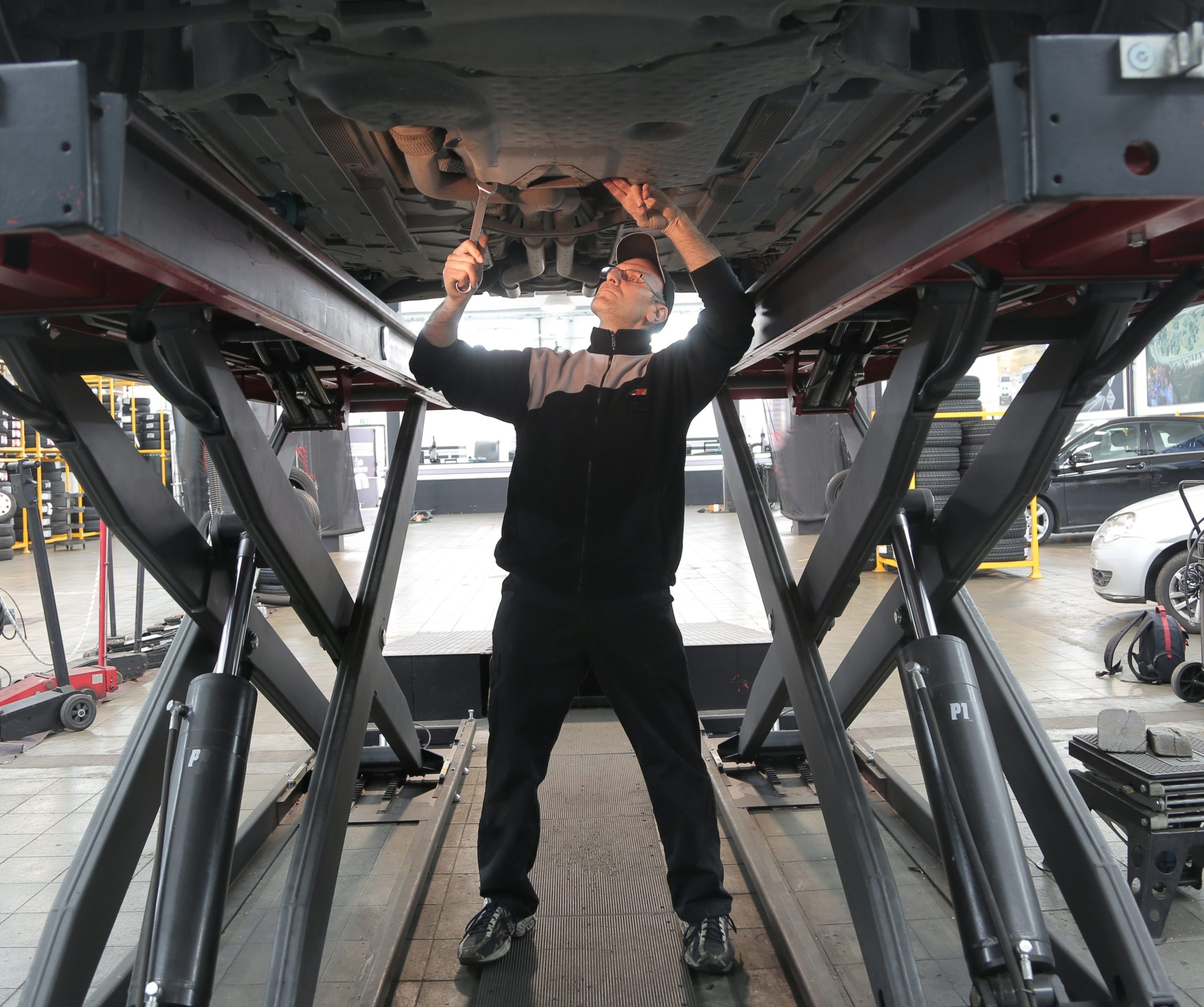 Gearmasters: The Ultimate Resource for Auto Repairs
Jun 30, 2023 by: Jeniza Olarita
Welcome to Gearmasters, your go-to destination for all things auto repairs! Whether you're a seasoned mechanic or a car enthusiast, or even someone who's just starting to dabble in the world of auto repairs, we've got you covered. Our mission is to provide you with comprehensive, reliable, and up-to-date information to help you navigate the often complex and daunting world of automotive repairs. From basic maintenance tips to advanced diagnostics and repair techniques, Gearmasters is here to empower you to take charge of your vehicle's well-being.
Why Gearmasters?
At Gearmasters, we understand that your car is not just a machine but an integral part of your daily life. You depend on it for commuting, travel, and leisure. Our team of experienced writers, mechanics, and auto enthusiasts is committed to sharing their knowledge and expertise with you. We strive to simplify complex repair concepts, making them accessible to readers of all skill levels. Gearmasters is not just a blog; it's a community of like-minded individuals passionate about automobiles.
Expert Guides and Tutorials
Whether you're looking to change your car's oil, diagnose a strange noise, or tackle more advanced repairs, our blog features a wide array of expert guides and step-by-step tutorials. These guides are designed to walk you through each repair process with clear instructions, visual aids, and safety tips. We believe that with the right information and a bit of patience, anyone can become a proficient car DIY-er.
Troubleshooting and Diagnostics
Understanding what's wrong with your car is often the first step to getting it back on the road. At Gearmasters, we focus on equipping you with the skills to diagnose common issues effectively. From diagnosing engine problems to troubleshooting electrical glitches, our in-depth articles will help you identify the root cause of the problem, saving you time and money.
Maintenance Tips and Preventive Care
Preventive maintenance is the key to keeping your vehicle running smoothly and avoiding costly repairs in the future. Our blog regularly offers maintenance tips and schedules, ensuring that you stay on top of your car's needs. Learn about proper tire care, brake maintenance, fluid checks, and more to extend the lifespan of your vehicle.
Industry Updates and Technological Advancements
The automotive industry is constantly evolving, with new technologies and innovations emerging regularly. At Gearmasters, we keep our finger on the pulse of the industry to bring you the latest updates and advancements. From electric vehicles to self-driving technology, our blog explores how these changes impact auto repairs and the future of driving.
Community Interaction and Support
At Gearmasters, we believe in the power of community. We encourage our readers to share their experiences, seek advice, and engage with fellow car enthusiasts through our comments section and social media platforms. Our team and the vibrant Gearmasters community are always ready to lend a helping hand or provide valuable insights.
Conclusion
Gearmasters is more than just a blog; it's your one-stop resource for all things auto repairs. Whether you're a DIY enthusiast or simply want to become a more informed car owner, our blog offers a treasure trove of information to empower you. Join the Gearmasters community today and unlock the potential to become a master of auto repairs! Remember, with the right knowledge and passion, the road to automotive expertise is within reach. Happy repairing!