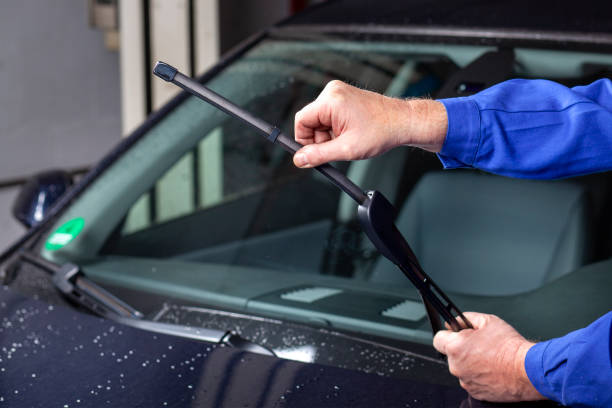 Clearing the Way: A Guide to Choosing the Best Replacement Wiper Blades for Your Car
Apr 09, 2023 by: Jeniza Olarita
When it comes to maintaining your car, replacing the wiper blades is often overlooked. However, having good wiper blades is essential for maintaining visibility in harsh weather conditions, and neglecting to replace them can result in reduced performance and safety hazards.
Here are some factors to consider when choosing replacement wiper blades:
Size: The first thing to consider when buying replacement wiper blades is the size. Not all wiper blades are created equal, so it's important to check your car's owner manual or consult with a professional to determine the right size for your specific make and model.
Material: Wiper blades can be made of a variety of materials, including rubber, silicone, and graphite-coated rubber. Rubber blades are the most common and affordable option, but they tend to wear out quickly. Silicone blades are more durable and better suited for extreme temperatures, but they can be more expensive. Graphite-coated blades offer the best of both worlds, with durability and affordability combined.
Shape: Wiper blades come in different shapes, such as conventional, beam, and hybrid. Conventional wiper blades have a metal frame and multiple pressure points, while beam blades have a sleeker, one-piece design with a spring steel beam for even pressure distribution. Hybrid blades are a combination of the two, with a traditional frame and a sleeker, aerodynamic shape.
Brand: It's important to choose a reputable brand when purchasing replacement wiper blades. Brands like Bosch, Rain-X, and Trico are known for their high-quality wiper blades that offer excellent performance and durability.
Price: While price shouldn't be the only factor when choosing replacement wiper blades, it's important to find a balance between affordability and quality. Cheaper wiper blades may save you money upfront, but they can wear out quickly and require more frequent replacements. On the other hand, more expensive blades may last longer and provide better performance, but they may not be necessary for all drivers.
In conclusion, replacing your car's wiper blades is an important aspect of maintenance that should not be overlooked. By considering factors such as size, material, shape, brand, and price, you can choose the right wiper blades for your vehicle and ensure maximum safety and visibility on the road.